Please note: This feature is currently only available to Blended Rate merchants, and the maximum surcharge is 3% for all schemes and 30¢ for EFTPOS if you prefer to surcharge in dollar value for EFTPOS transactions.


Click Self-service at the bottom of the side menu of the Till Portal.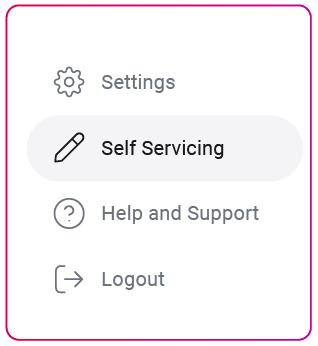 Click Manage in the Manage Surcharge widget.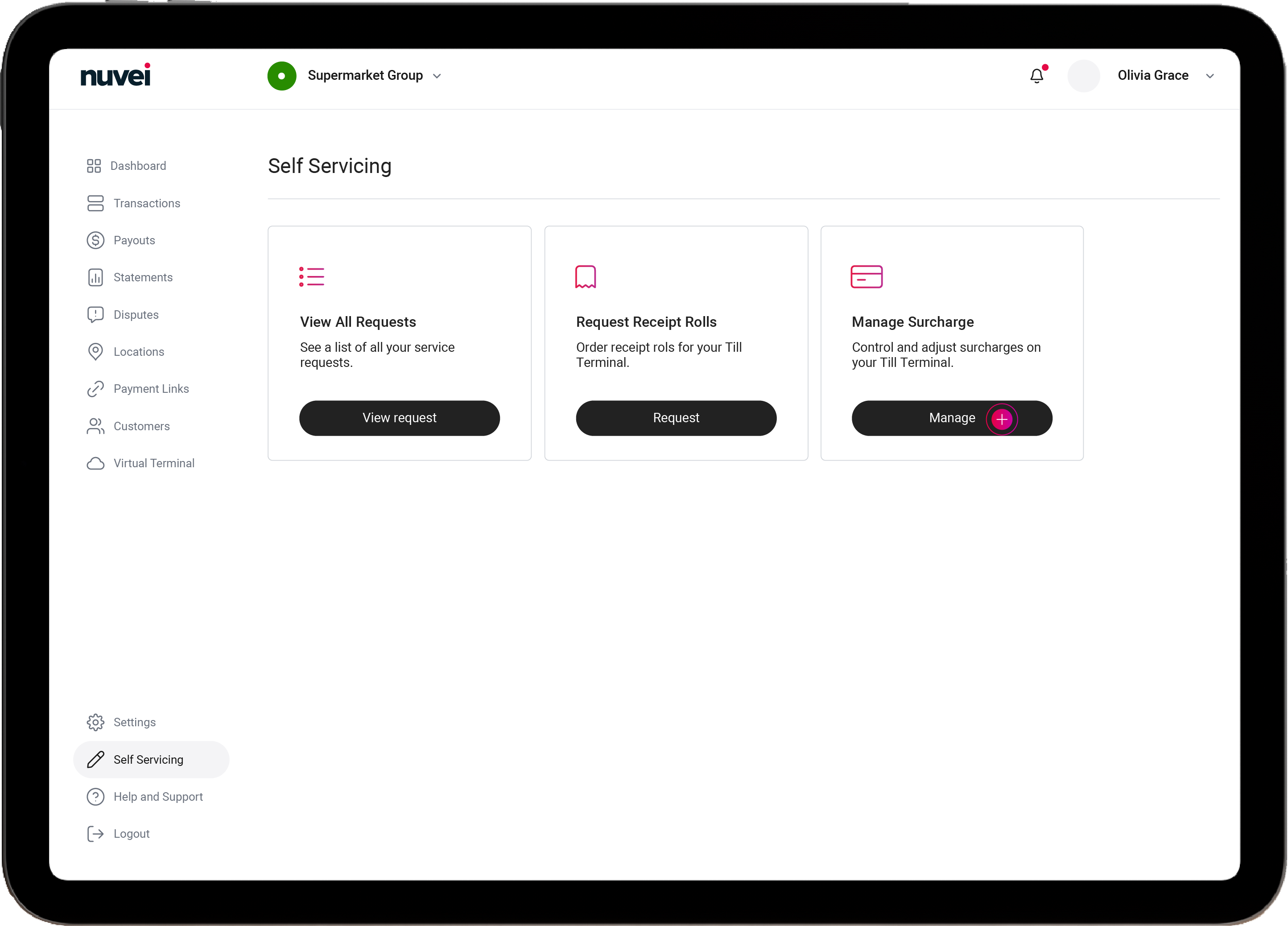 Select the location where the terminal requires an update on the surcharge amount.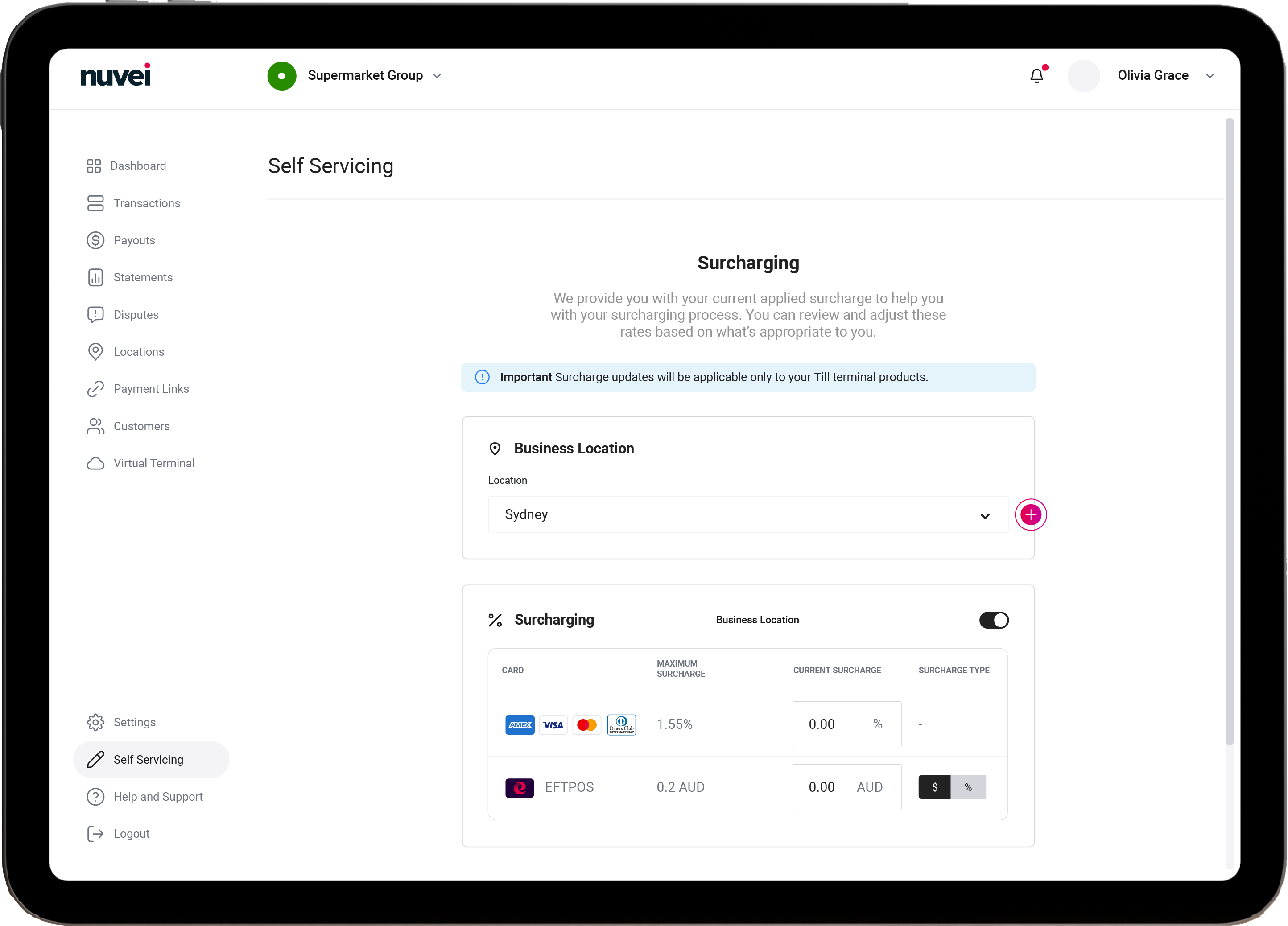 Enter the updated surcharge amount.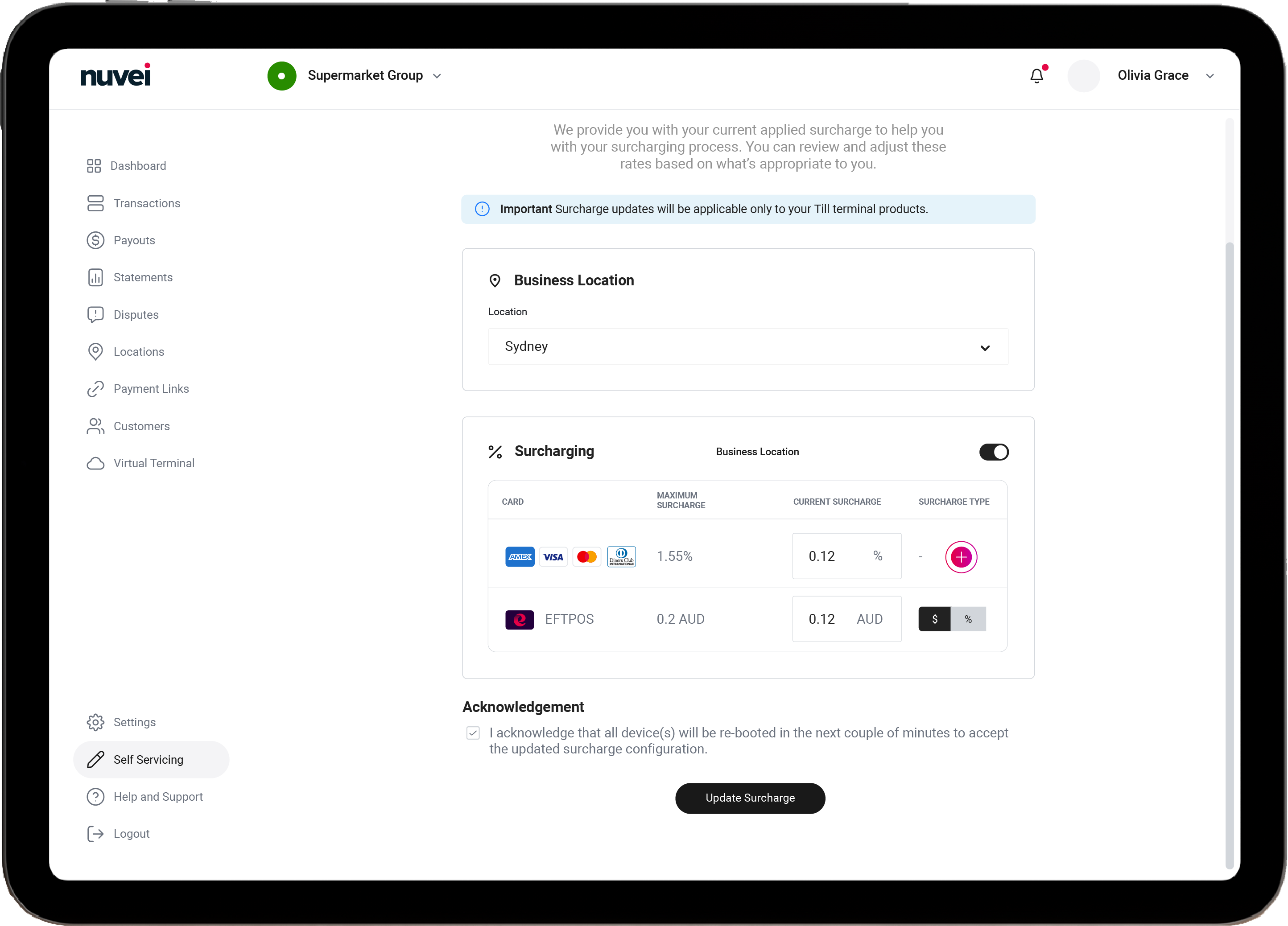 Tick the Acknowledgement box to confirm your understanding of the update process.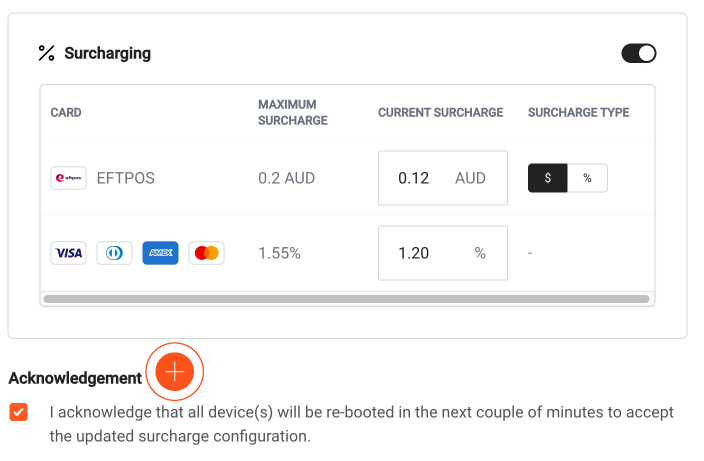 Click Update Surcharge.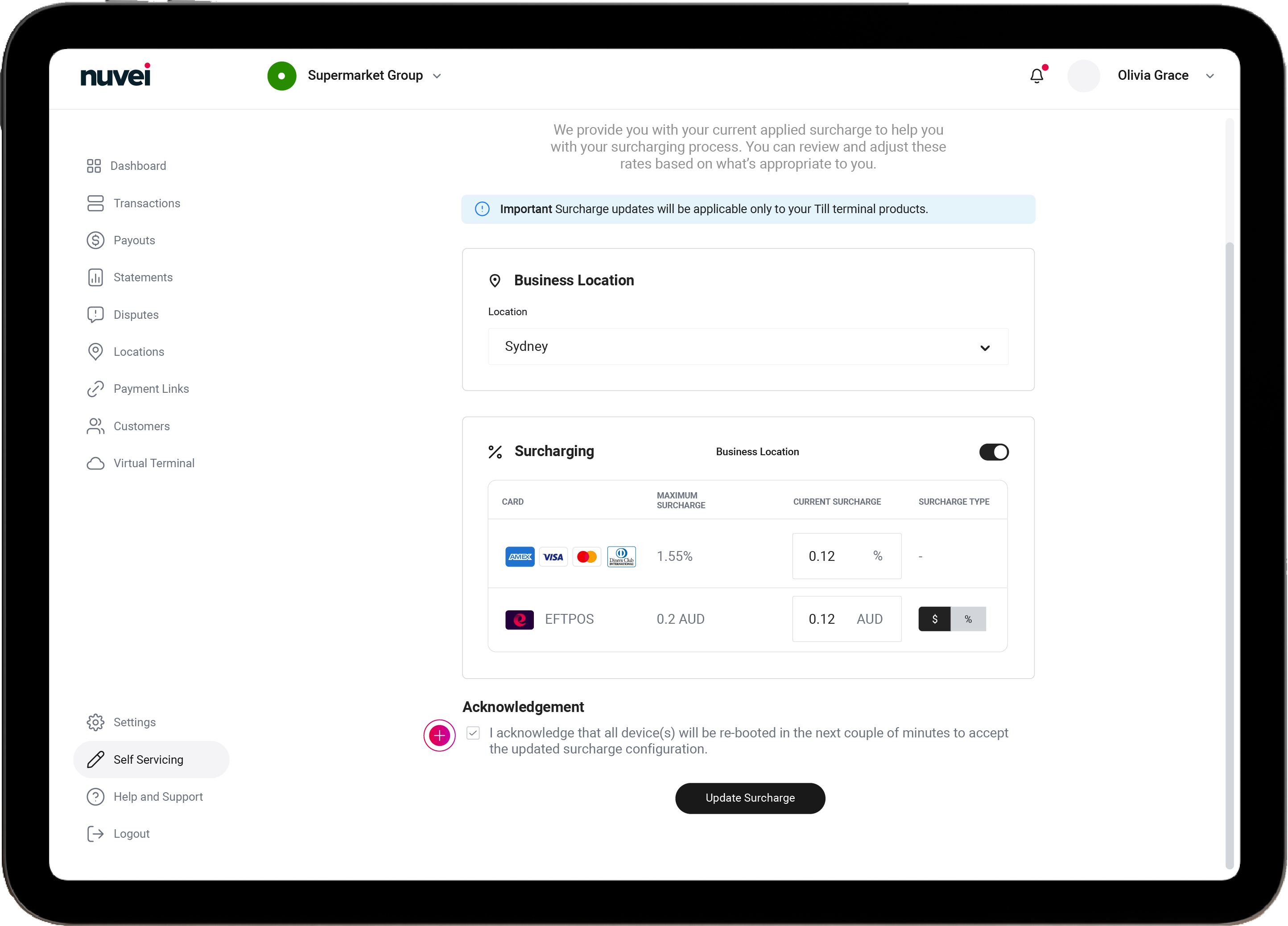 Your surcharge preference has been updated.