To connect the standalone Ingenico Move5000 to the internet via Mobile 3G, check out the below steps


Note: There will be a slight delay while the terminal connects to the new communication network.


Press Menu key.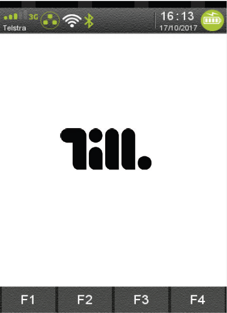 Press 4 to select Terminal.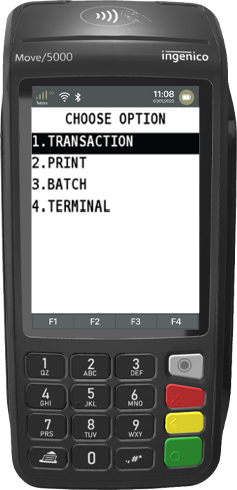 Press 4 to select Host Comms.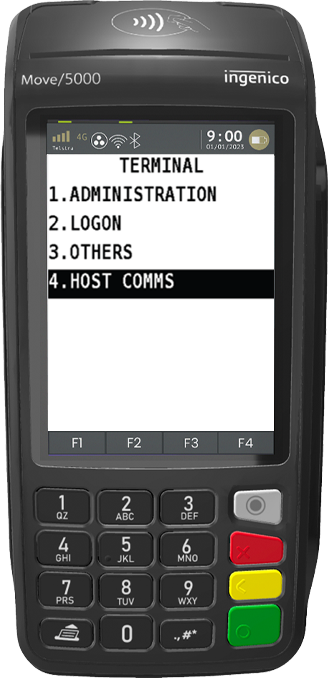 Use the F2 and F3 buttons to scroll to select GPRS for Mobile 3G for other means of connection and press Enter.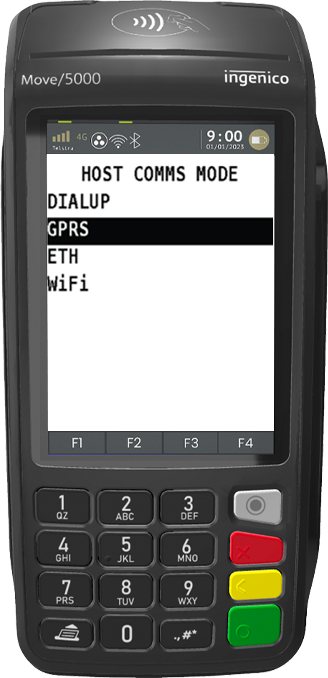 Apart from the Mobile 3G connection, the Ingenico Move5000 has the option to connect to the internet via Ethernet or Wi-Fi. Simply select ETH for Ethernet or WiFi for Wi-Fi connection.
If you have yet to have these connection means set up, check out the below articles for assistance.
All internet options are available on new terminals and it is possible to switch communication configurations. If required, please contact the Customer Support team by submitting a ticket if you need assistance.