Before proceeding, kindly check if you have access to a Wi-Fi network at your location. If a Wi-Fi network is not yet available, we recommend contacting your internet service provider for assistance in setting it up. Please also make sure your terminal is powered up before attempting to connect to the Wi-Fi


Press Func, insert 100 and press Enter.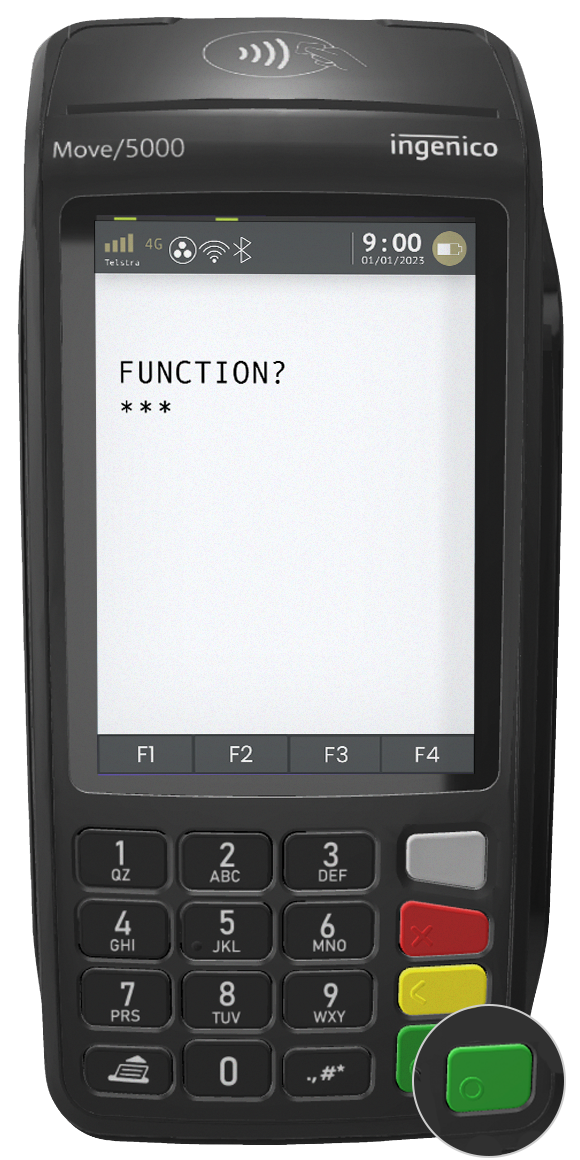 Tap Scan networks to find available hotspots.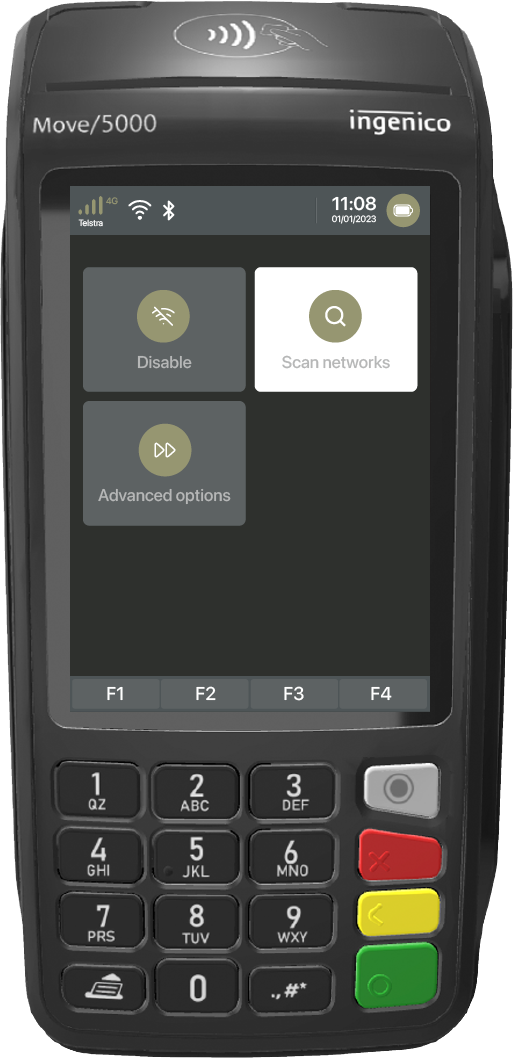 Select the required network.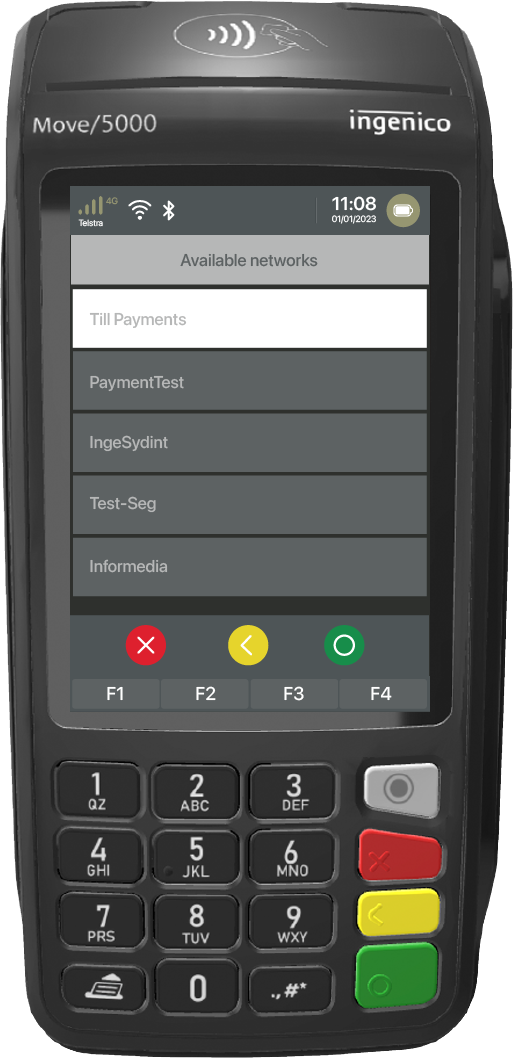 Use the keypad to enter the password for the selected Wi-Fi hotspot, then tap the green button to Enter.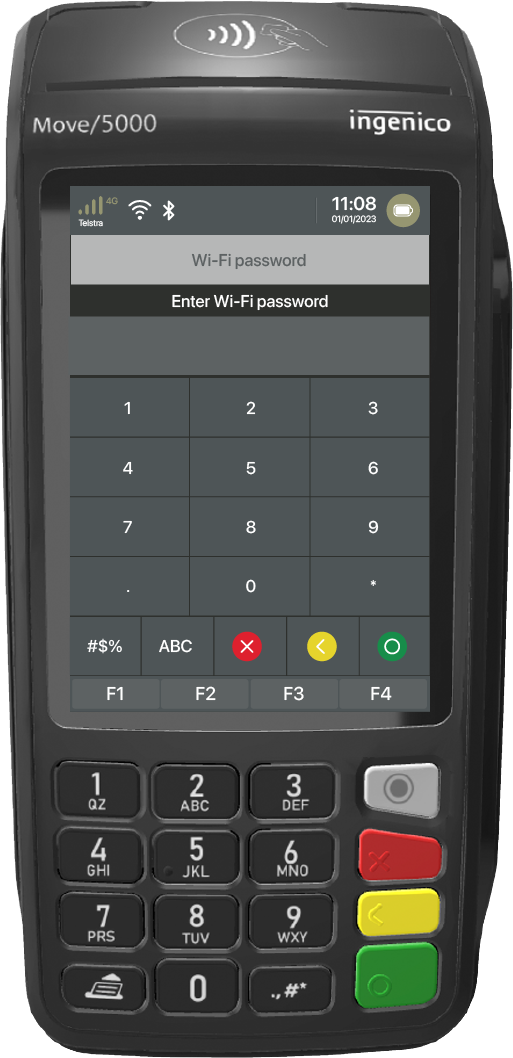 When the password is entered correctly the message New Profile displays. The Wi-Fi symbol in the status header of the terminal displays green.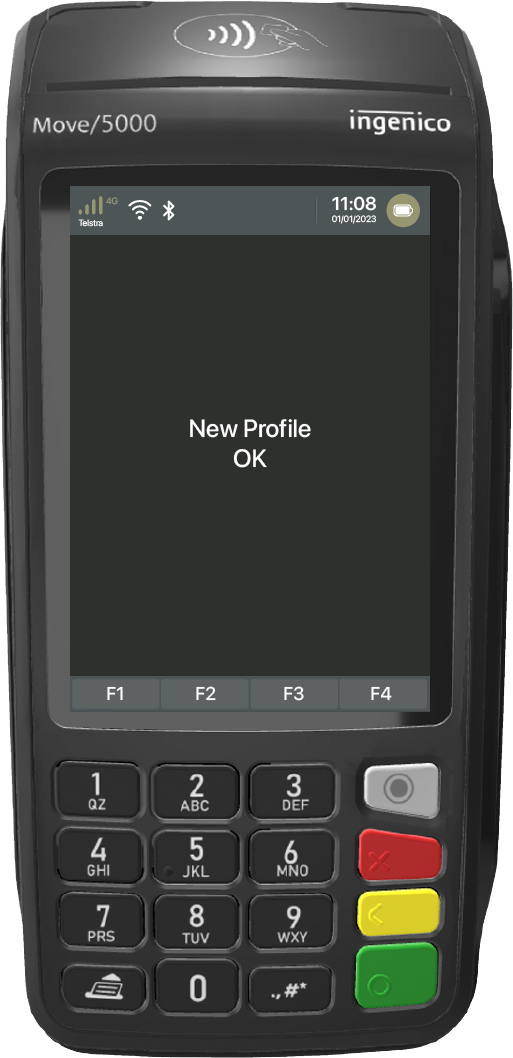 Apart from Wi-Fi connection, the Ingenico Move5000 has the option to connect to the internet via Ethernet or Mobile 3G network. If you have set them up already, check out the article here for how to switch internet connection. Otherwise, check out the below articles on how to set them up.
All internet options are available on new terminals and it is possible to switch communication configurations. If required, please contact the Customer Support team by submitting a ticket if you need assistance.