Settlement can be initiated manually or automatically and the net total amount for the settlement day will be credited to the nominated bank account you have provided Till Payments. You can initiate settlement manually via the terminal menu any time before your auto-settlement time (it could vary from merchant to merchant).

If you do not complete settlement using one of these methods, your EFTPOS terminal will automatically settle at the auto-settlement time set on the terminal. You can perform multiple pre-settlements (checking your takings as of the time you've checked) a day at any time, but the first settlement of the day will be the only settlement processed that day.

If you want to change your automatic settlement time, please contact the Customer Support Team by submitting a ticket.

Note: Please refer to your POS Vendor Point of Sale manual on how to initiate this transaction at the POS if in integrated mode.

You can check the below Settlement functions on your Ingenico Move5000 terminal:
Manual Settlement
Last Settlement
View Batch Details
Batch Totals
Manual Settlement


Press Menu Key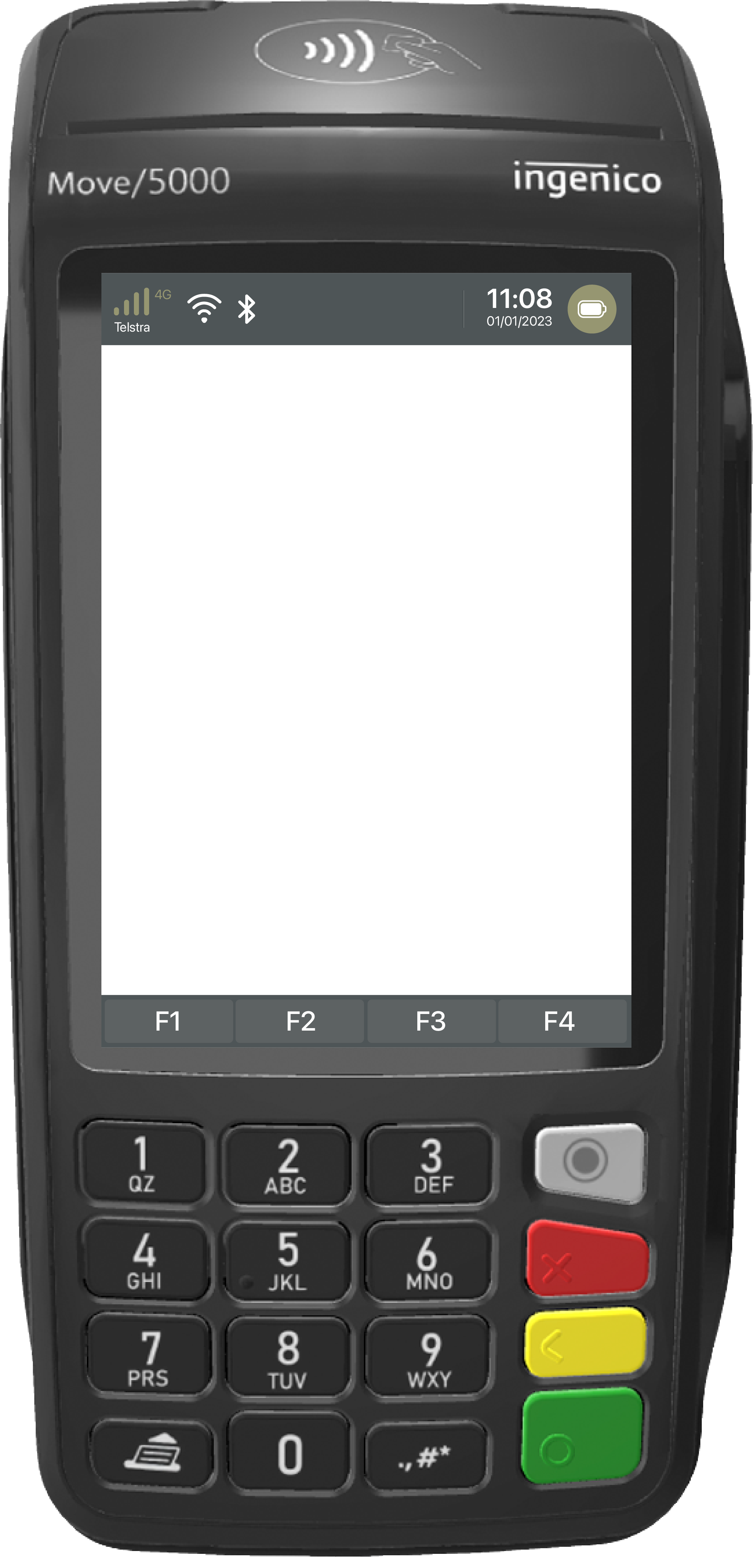 Press 3 for Batch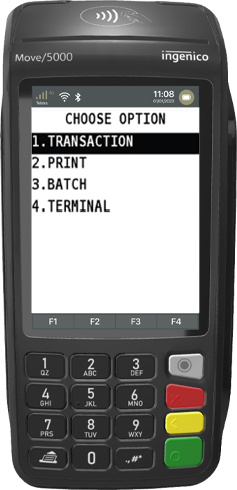 Press 1 to select Settle. The settlement receipt will print.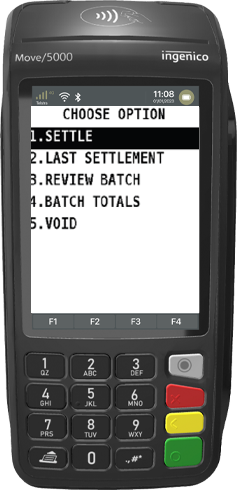 Print settlement totals (pre-settlement)
This function prints a listing of all transactions performed after the last settlement time until the current time. A pre-settlement does not settle the terminal.
Note: This function is only supported in Standalone mode.


Press Menu Key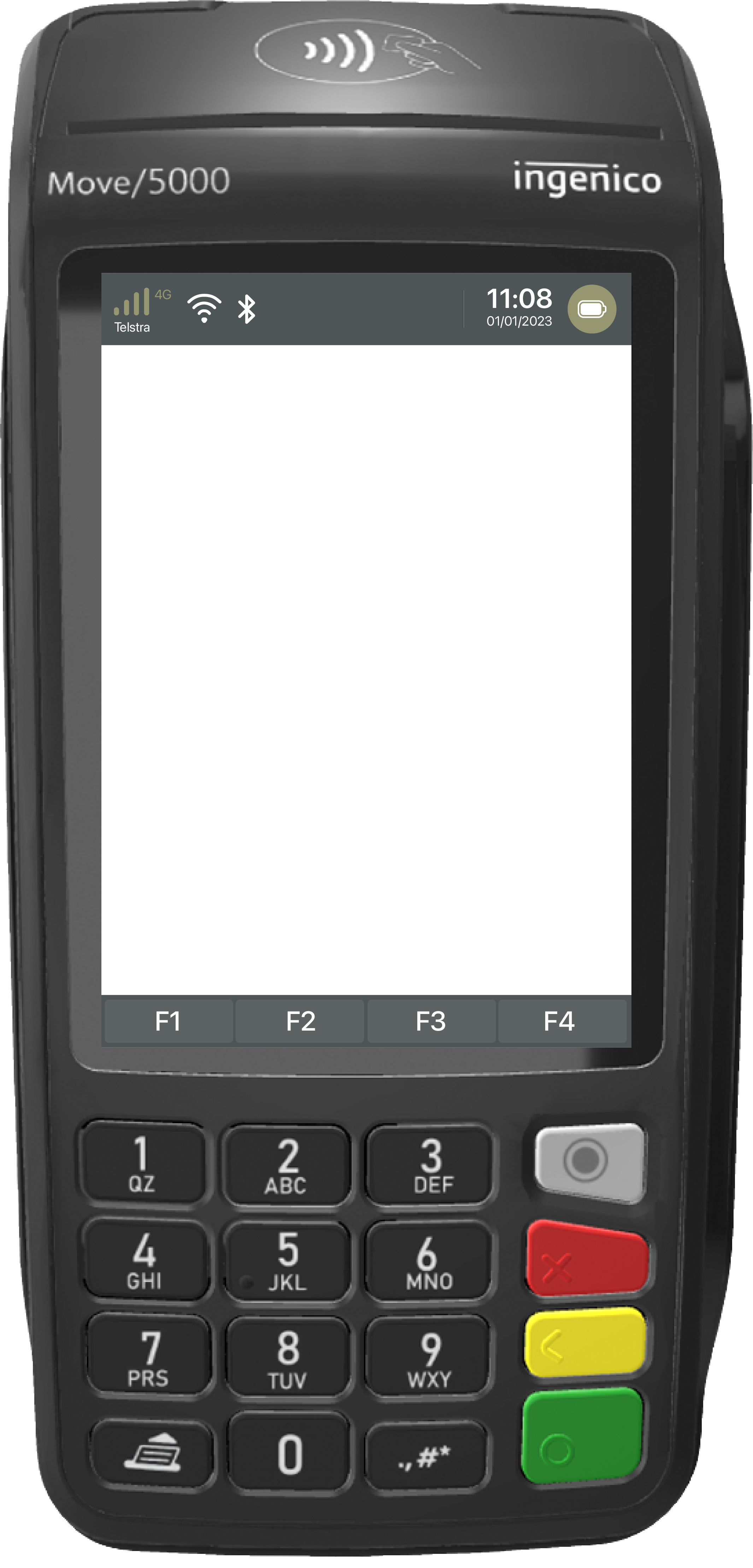 Press 3 for Batch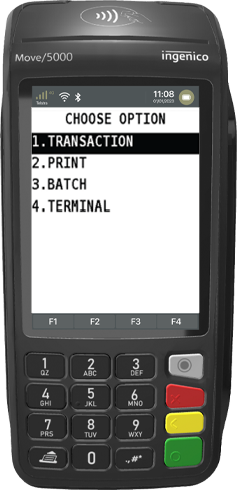 Press 4 to select Batch Totals, a pre-settlement receipt listing the batch totals will be available.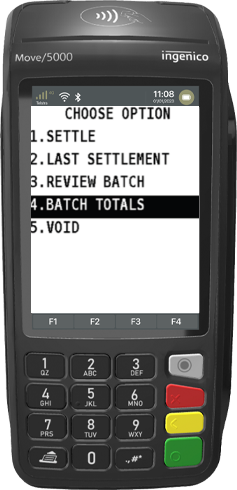 Press Yes to print a transaction list. A transaction list print will lists out all individual transactions.