Please note this feature must first be set up on the back end, please send a request here if you enable the receipt feature on your Virtual Terminal.
Once this feature has been enabled, when you complete the mandatory fields in the 'Customer' box it will generate a receipt that is sent to your customer and finance team.
Identification* will be displayed on the customer's receipt
Email* enter the email address the customer would like to receive their receipt


Before completing the transaction, make sure the 'Email Verified' box is ticked.



To complete the transaction, select the 'Start Transaction' button at the bottom of the page.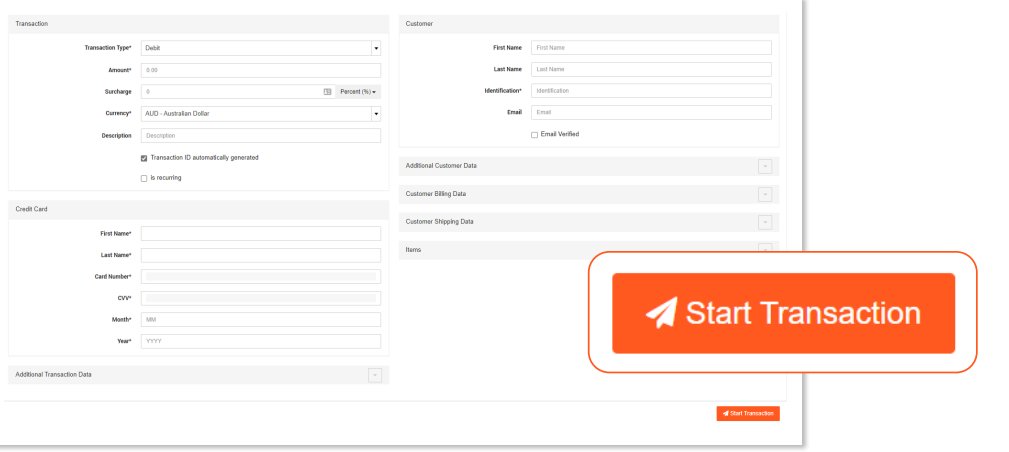 You will then receive a message on the screen indicating the payment was successful along with the 'Reference Transaction ID'.



If receipts are enabled, the customer will receive a receipt with the 'Identification' and 'Reference Transaction ID' referred to as the 'Transaction Reference'.