Have you ever experienced a situation where the payment application has frozen or become unresponsive to any input? The only way to resolve the issue is to force stop the application.
See the steps to restart your terminal below.


Swipe down from the top


Press the settings icon next to the date.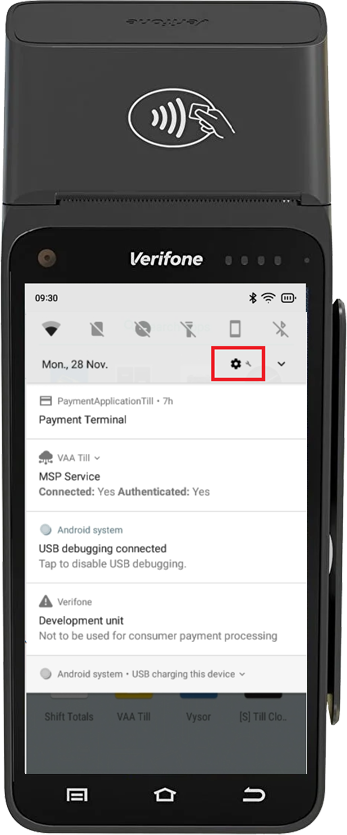 Press Apps & notification.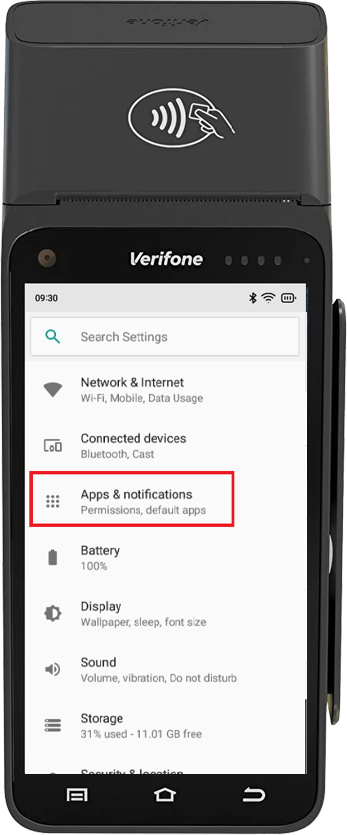 Click the Payment App (Connect express, mx51, VAA Till or Till Terminal Connect) and hit
FORCE STOP.