How do I access the Till Payment Links Portal?
Click the URL below to launch the Till Payment Links portal.
URL: https://paybylink.tillpayments.com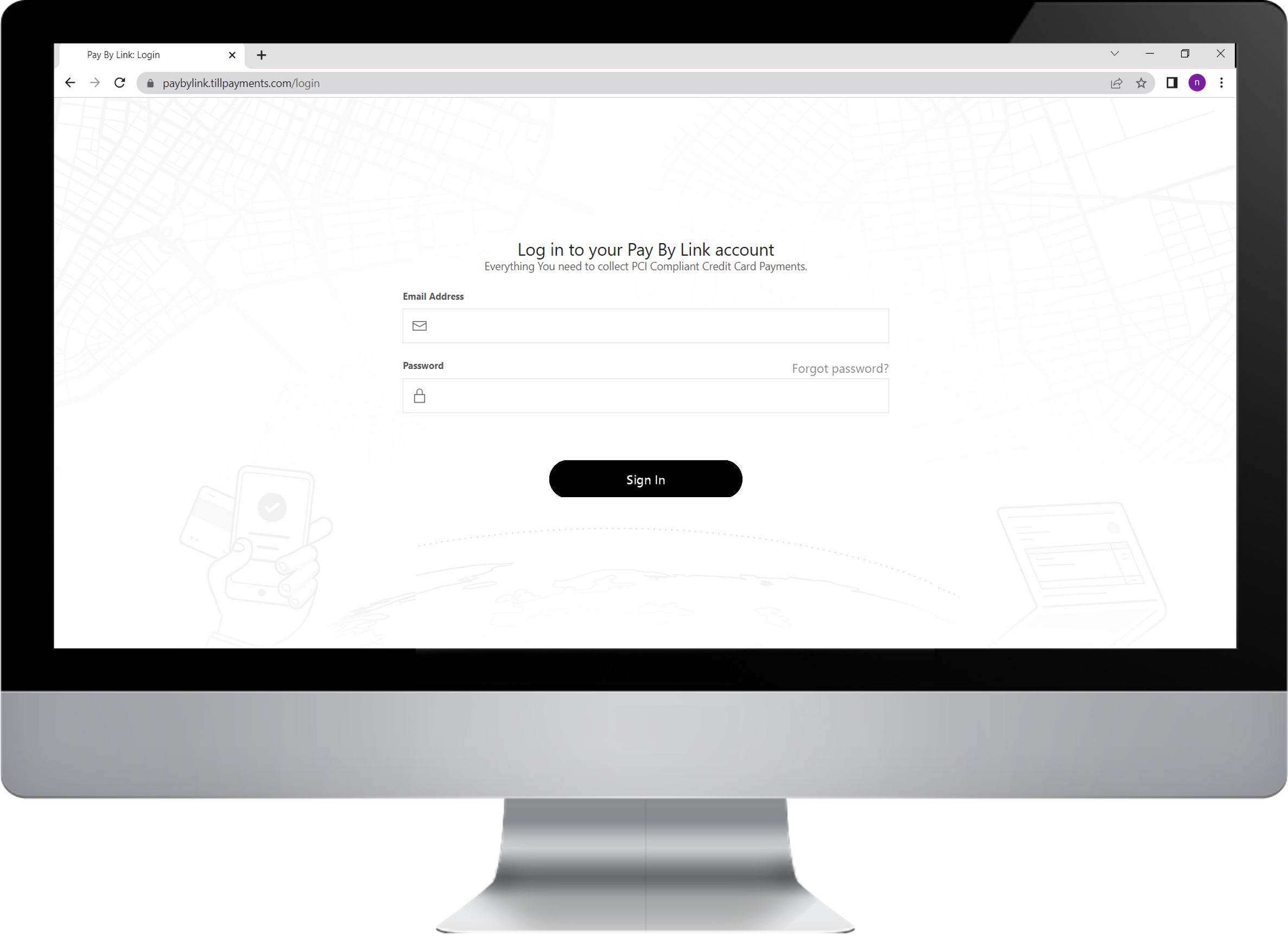 If you have forgotten your password, please click forgot password to reset your password.
If you are still unable to log on, please contact the Till Customer Support team by submitting a request ticket.


How do I sign into the sub-division I need?
Once you've logged on, you will see 5 options on the sidebar. Select the Merchants tab, to view your organisation, and sub-divisions. When you hover over a sub-division, you will be able to sign into that sub-division by clicking the arrow.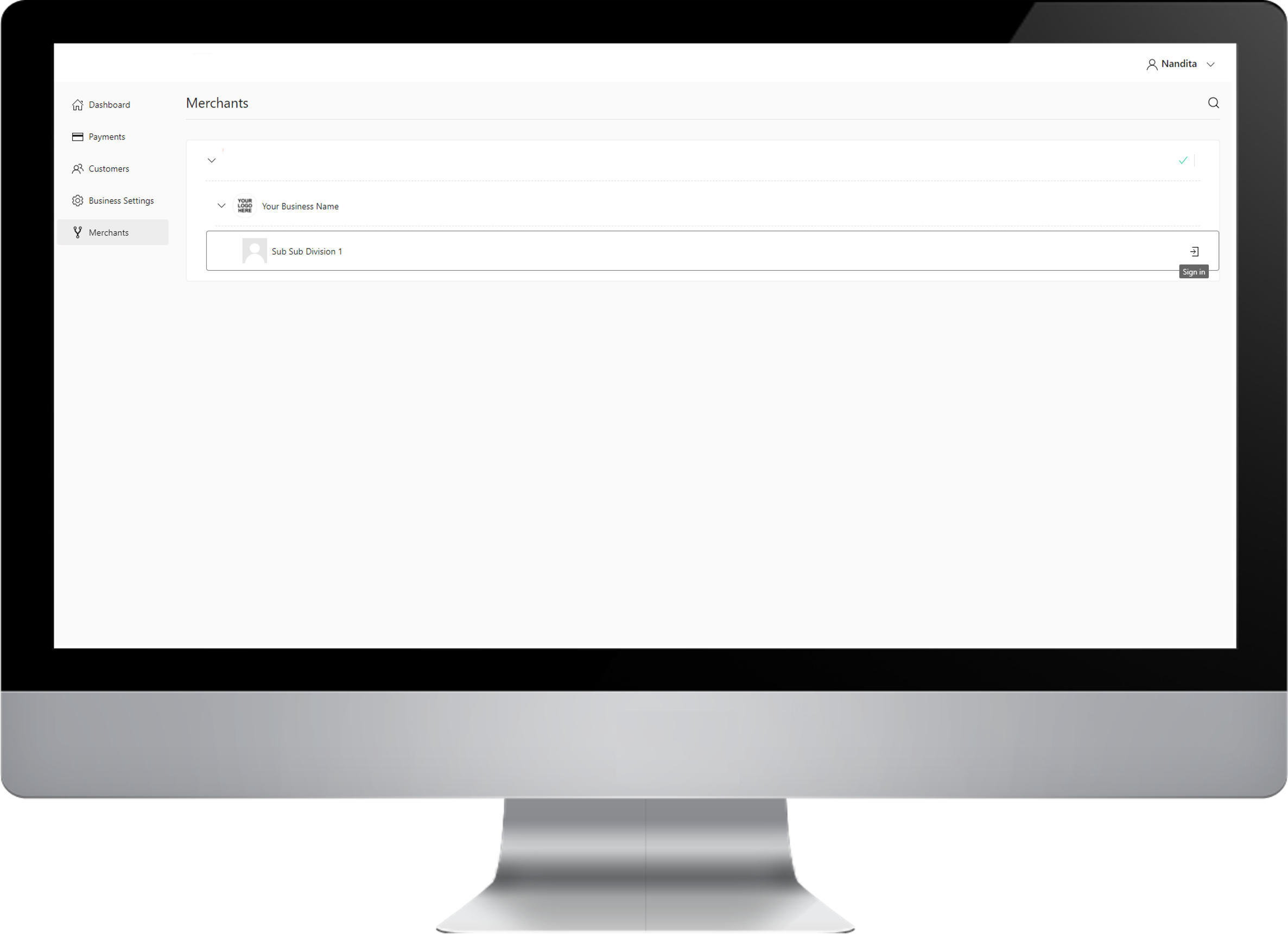 Please note, if you require a new sub-division to be added, please reach out to the Customer Support team by submitting a ticket for assistance.
Merchant Dashboard
Once you have signed in, you will be able to see the dashboard of that sub-division, where you can:
View recent payments

Filter recent payments by different times and status (received, failed, refunded, etc)

Request payment from a customer