If you encounter any VAA Error, Initialising Error or Communication Error on the terminal app (e.g. mx51, Till Terminal Connect or Connect Express), clearing the cache on your terminal might resolve it.


Swipe down from the top and hit the Settings icon.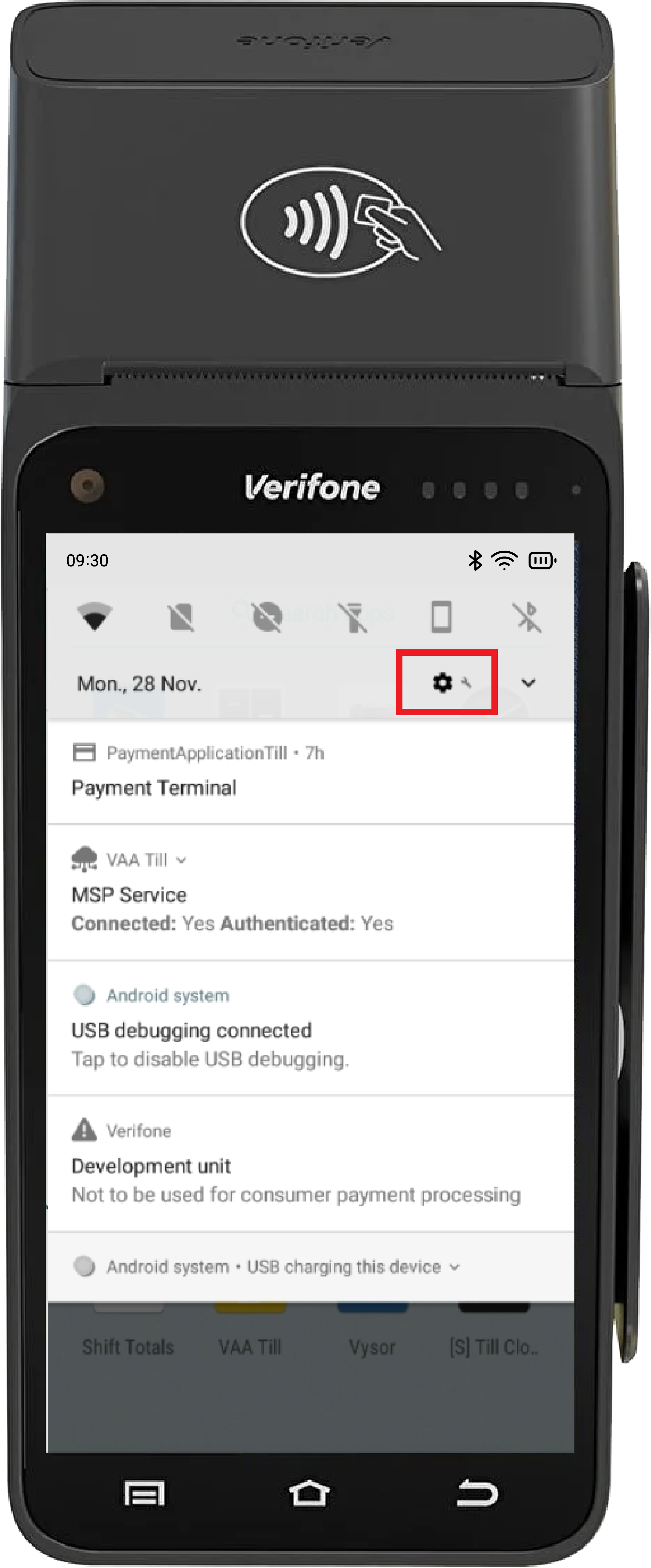 Press Apps & notifications.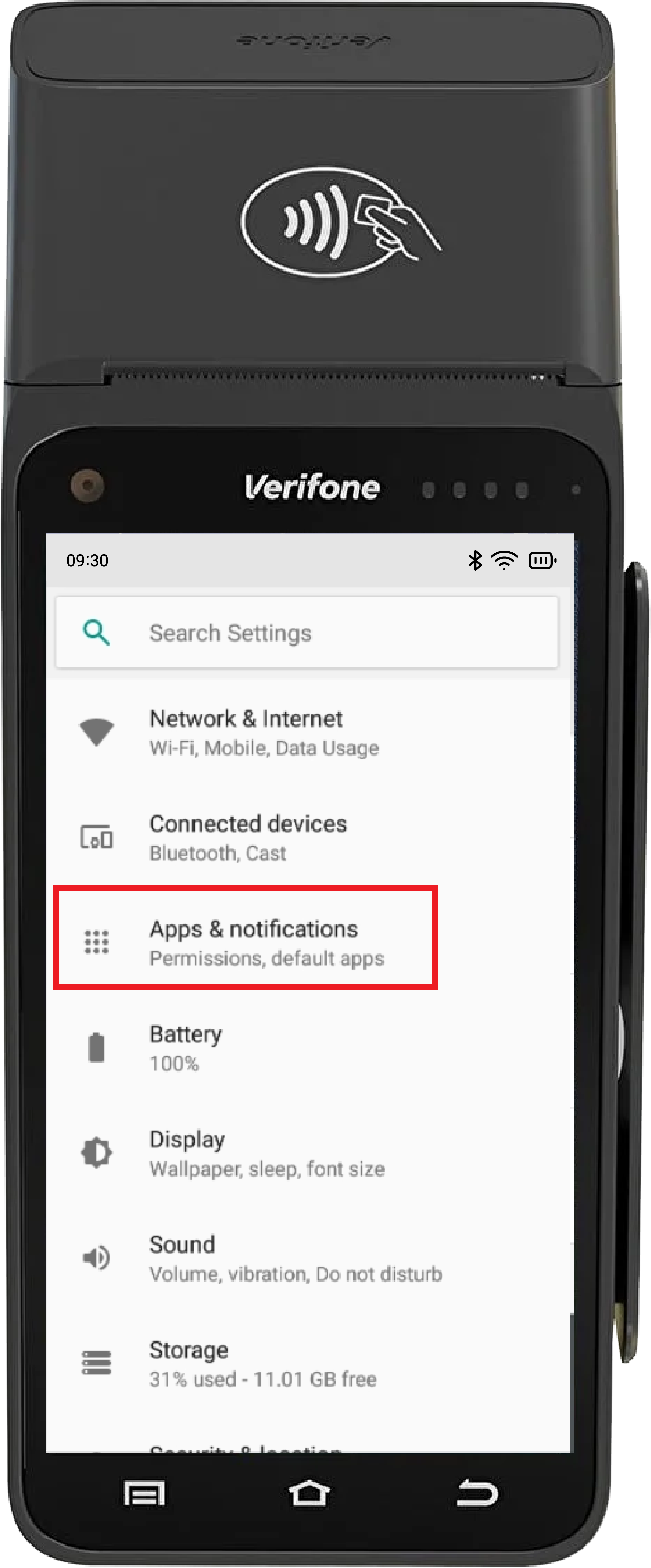 Find the payment app (Connect Express, VAA Till or Till cloud) and click the relevant icon.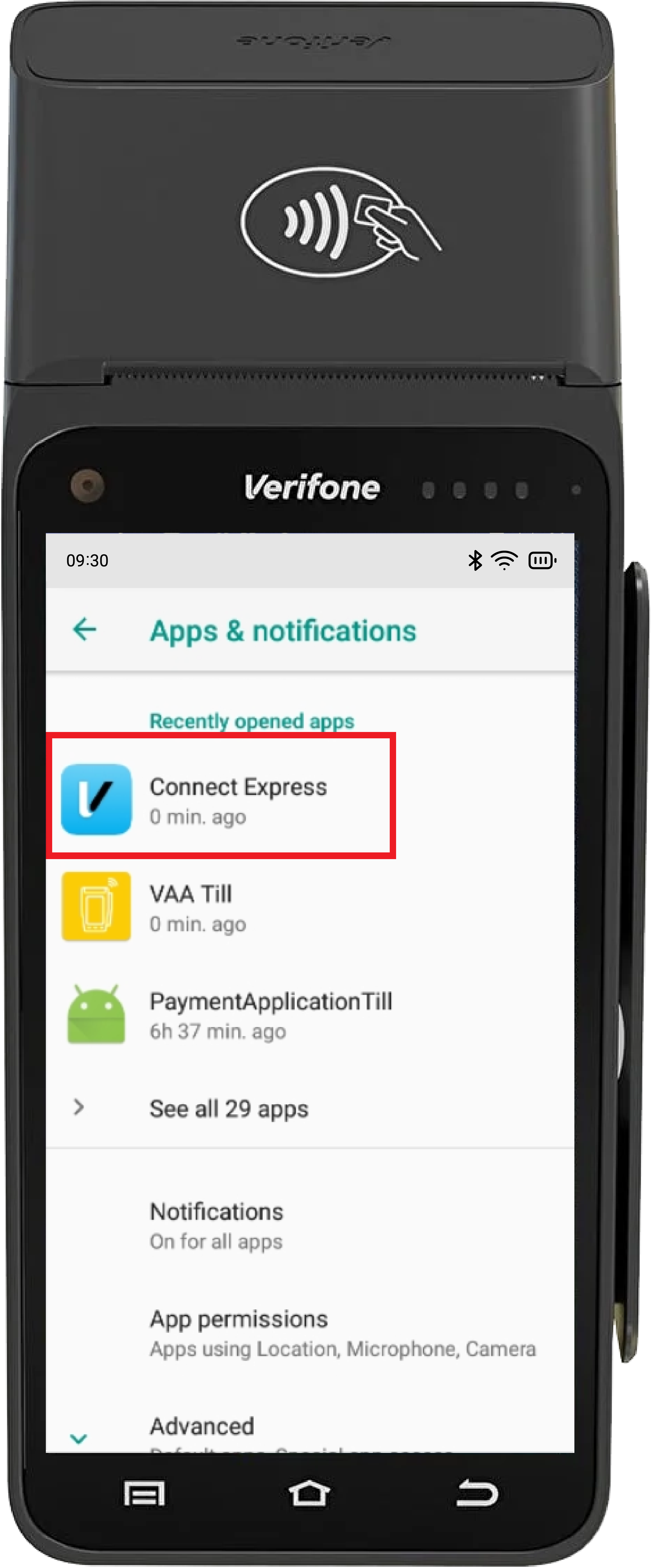 Press Storage.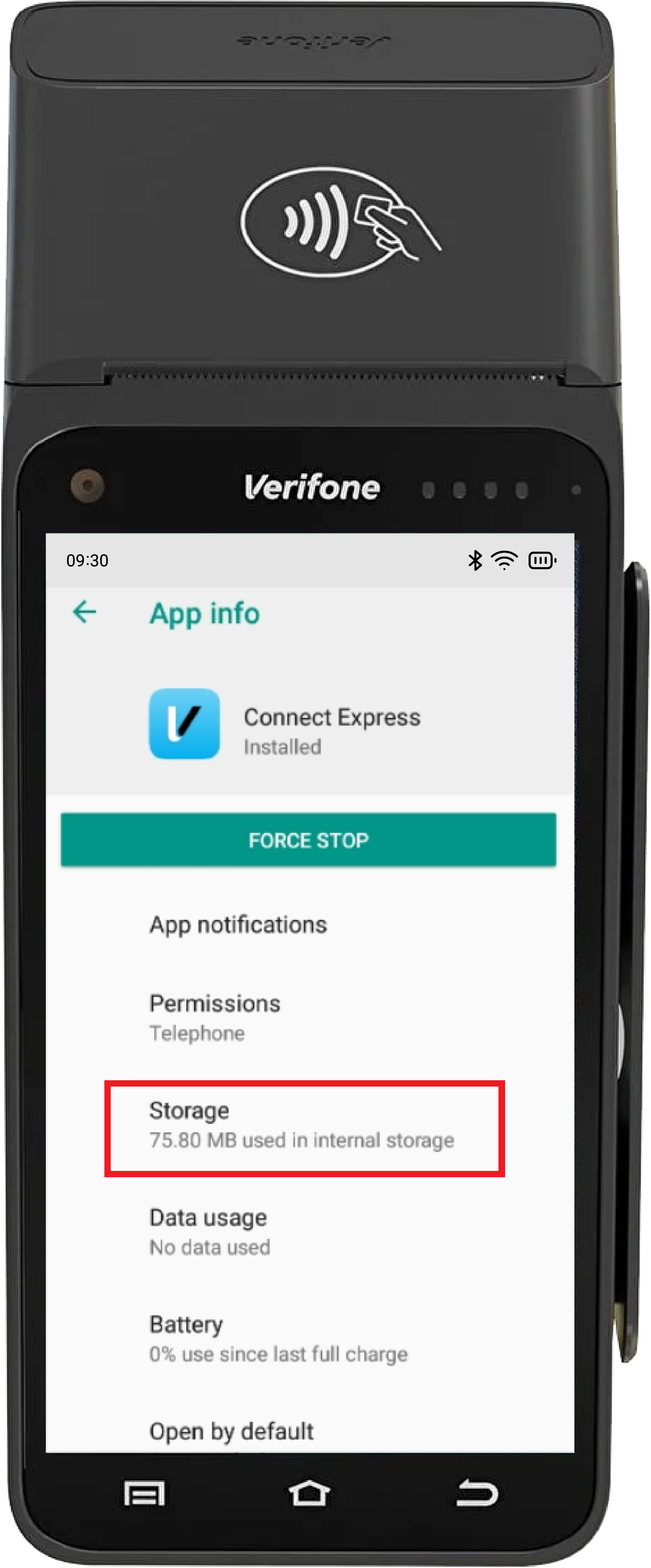 Press CLEAR CACHE.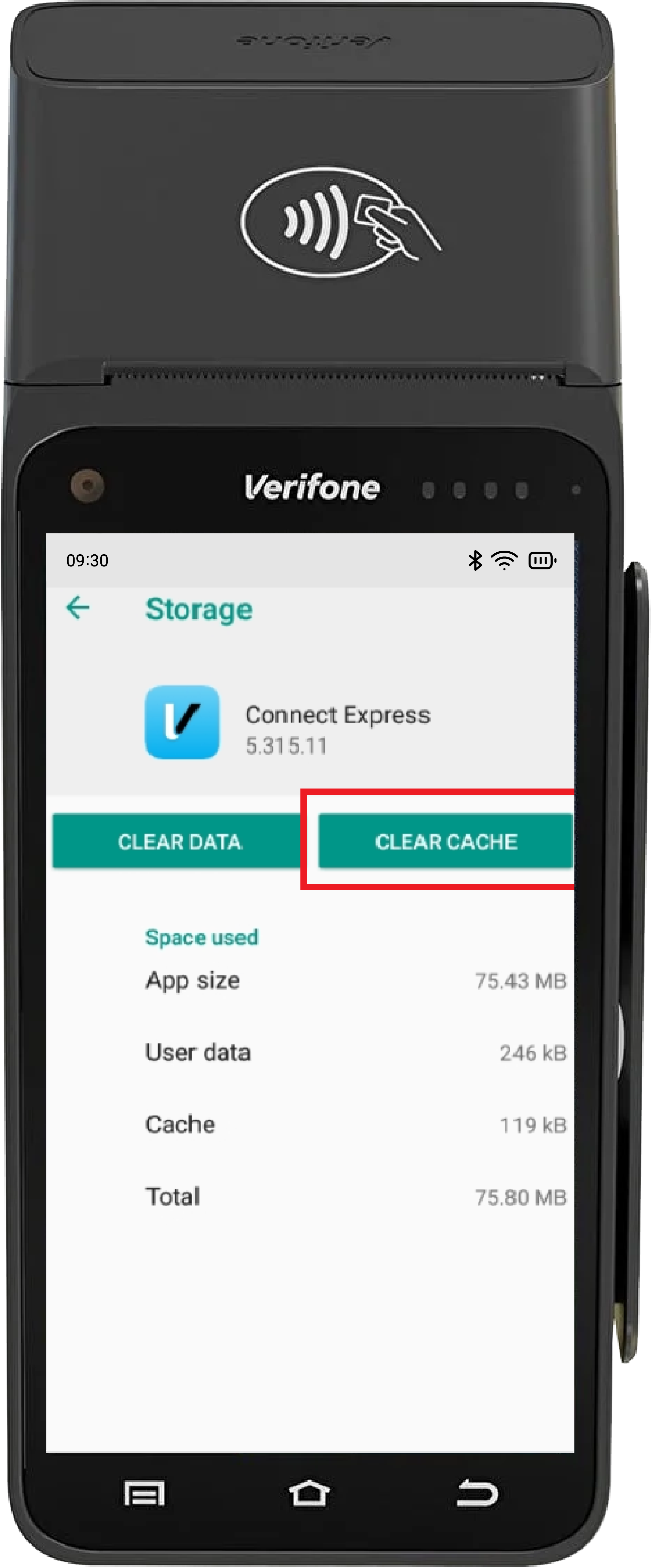 Restart your terminal.