When you select the Payments tab on the sidebar, you will see this screen: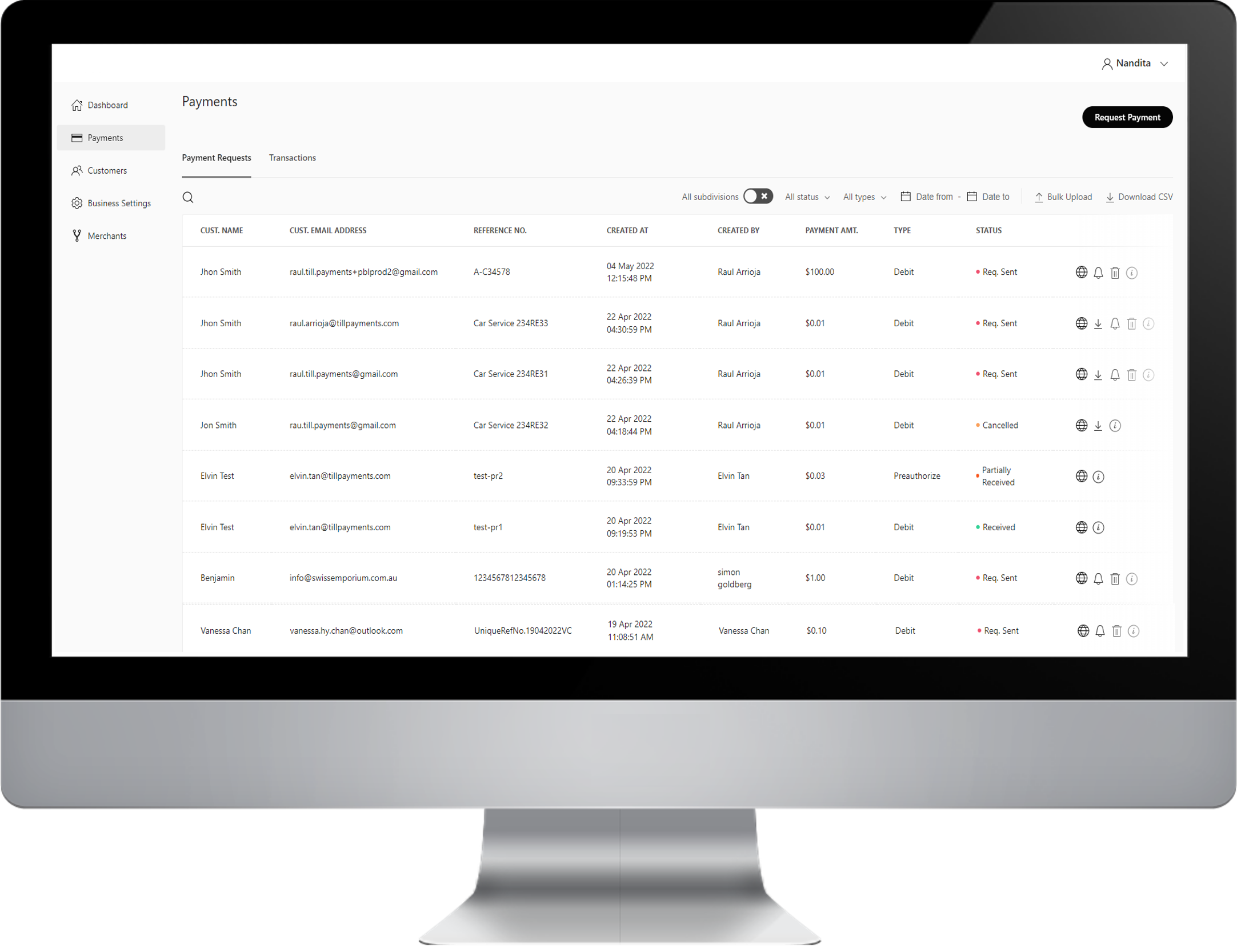 There are two tabs on the Payments page: Payments Requests and Transactions.
Click the Payment Requests tab to see payment requests sent to customers, with the following details displayed:
Customer's name
Customer's email
Payment reference number
The date the payment was created
Whom it was created by
The amount owed
Payment type
Status of the payment
You can filter the view according to payment status, type and date using the filters on the top right. In this example, we are viewing payments received within the last 30 days.

The Bulk Upload functionality allows you to send multiple payment requests simultaneously instead of configuring each request separately. This can be used to automate your billing process.


To use this feature, simply click the Bulk Upload button, download the sample CSV file and fill in all the required information.

Please note that each Reference Number must be unique and always choose the General template.
Icons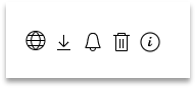 On the Payment Request screen, you'll see several icons that have different functions.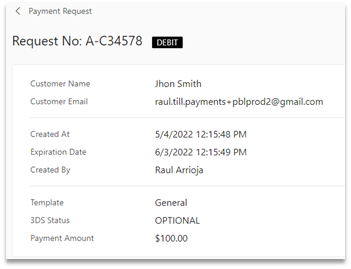 Internet icon:

This icon allows you to copy the URL of the payment request so you can send your customer the payment link through your own channels, such as email or text.

​

Arrow icon:

This icon allows you to download the customer invoice.

Bell icon

: This icon sends a reminder to the customer about this payment request.

Trash icon:

This icon will cancel the payment request and change its status to 'Cancelled'.

Information icon:

This icon will open a page with details about the payment request, as shown on the right.
Payments Dashboard - Transactions
Upon selecting the Transactions tab, you will see the screen below: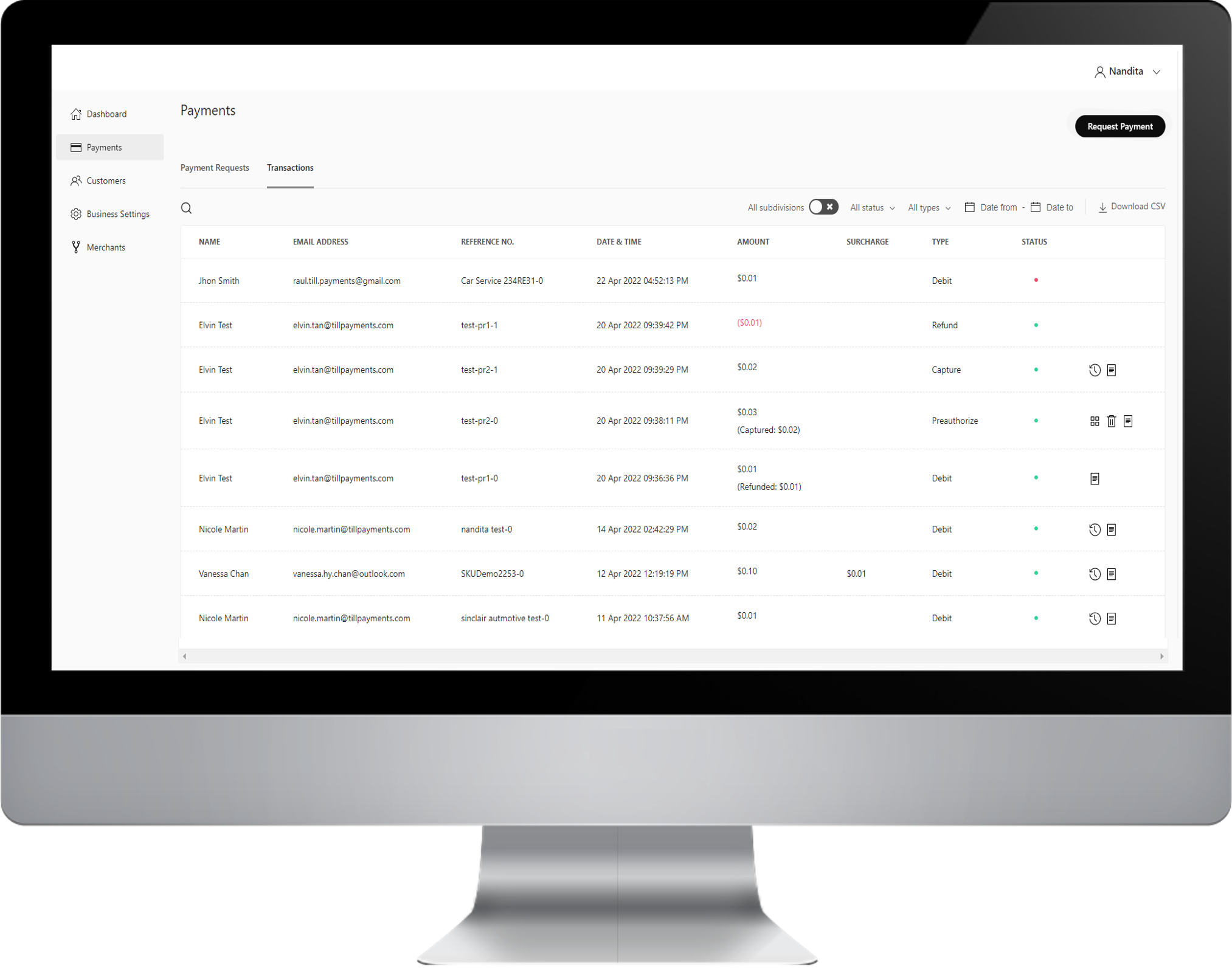 This screen displays transactions and can also be filtered by status, type and dates using the drop down menus on the top right.
Icons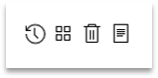 On the Transaction screen, you'll see several icons with different functions.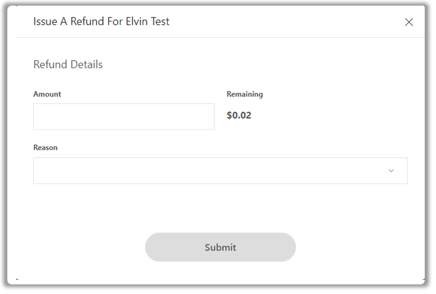 Rewind icon:

The rewind icon allows you to refund a specific transaction. It will open the above pop-up, in which you can set the refund amount and select a reason why.

Square icon:

This icon allows you to capture the funds of a pre-authorisation transaction.

Receipt icon:

This icon allows you to download a receipt for the transaction.

Trash icon:

This icon allows you to void a specific transaction.