Please note: this article is only relevant to Australian and New Zealand merchants. If you are based in North America, please refer to the article here.
Knowing and understanding your merchants is crucial to your business. TMP stores all your merchants' details in a highly accessible manner. To know your merchants better, check out the below sections:
The Merchants tab on TMP comprises two (2) sub-tabs: Contracts & Live Merchants. The Contracts tab refers to all contracts in the system but not yet live, while Live Merchants refers to all sites and channels that are transacting.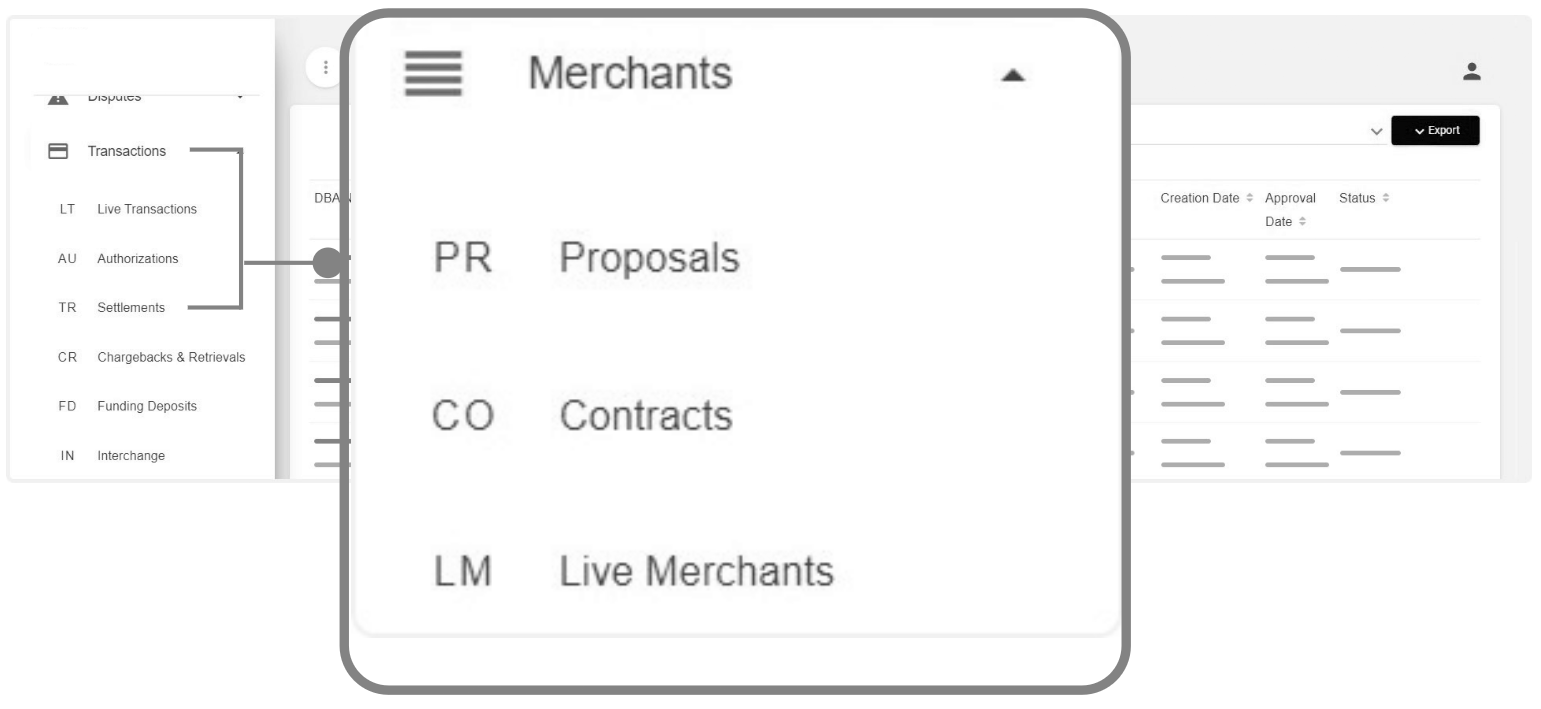 Contracts
Hit Contracts to display information stored for individual merchants, which is referred to before the application is boarded to the processing platforms.

In the Contracts grid, you can see the DBA name ('doing business as'/'trading name'), Processor, Agent Name (Till Representative), client Contact Name and Status.

Clicking DBA Name will redirect you to the merchant Contracts, with information arranged in four sections:
Business Information
Banking & Owner Information
Terminals
Pricing

Common Features
Attachments - Merchants have an attachment button that allows users to attach files
Notes - Write special notes on any merchant of up to 2000 characters.
Transactions